We've Been Scouted as the Best Locally Owned Construction Company in Minneapolis
Elysian Construction is honored to be Scouted as one of the best locally owned Minneapolis construction companies in Volume 2 of The Scout Guide Minneapolis! This beautiful book is a publication that is dedicated to living beautifully, living well, and living like an insider in Minneapolis. The book connects you with inspiration, as well as with makers and experts who can help you enhance your life, elevate your surroundings, and enjoy your community to the fullest.
This publication is distributed throughout the city—and throughout the year— The Scout Guide Minneapolis city guide serves as a resource for locals and travelers alike. In addition to the print guide, The Scout Guide Minneapolis has an active blog and social media pages offering followers up-to-the-minute information about events, sales, listings, and the best that Minneapolis has to offer.
Elysian Construction is honored to be featured as one of the best local construction companies in Minneapolis among other noteworthy businesses, tastemakers, artists, and more! To browse the online version of The Scout Guide Minneapolis Vol 2 visit http://thescoutguide.com/minneapolis/volume-2/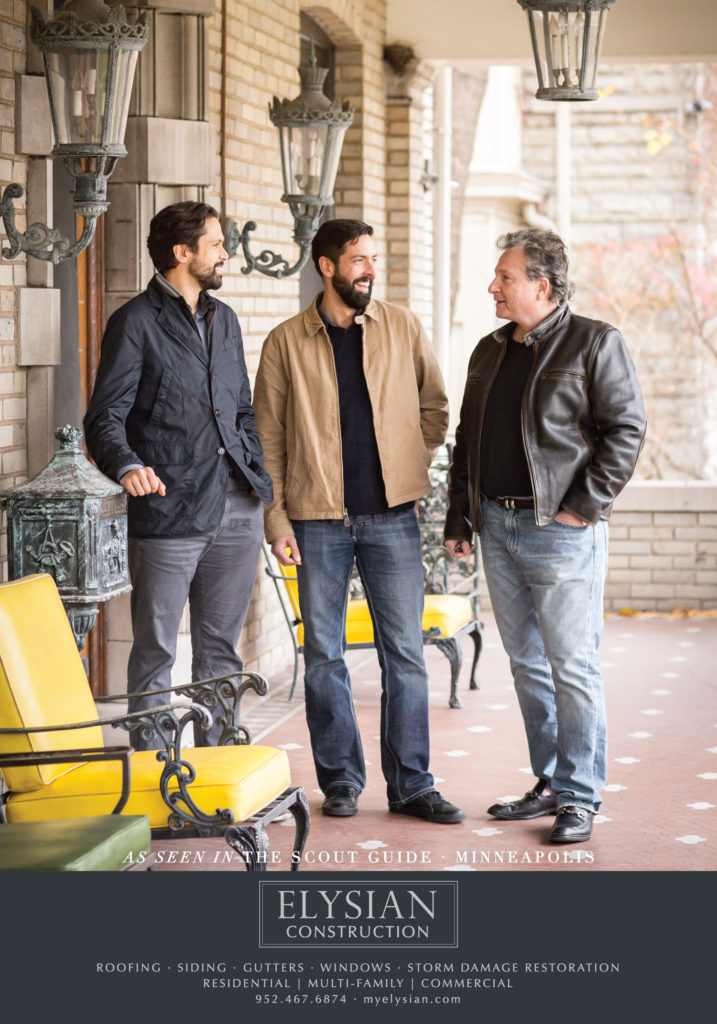 More about The Scout Guide
The Scout Guide began on the East Coast as a locally focused website and city guide. Since then, TSG has expanded nationwide, with Editors in each city serving as curators, connectors, tastemakers, and small business advocates. Currently there are over 60 city guides throughout the nation. As a network, there are more than 3,000 small business owners, artists, artisans, dreamers, doers, and makers. For more information about The Scout Guide visit http://thescoutguide.com/about/