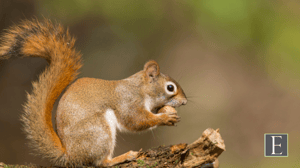 Have you ever noticed squirrels collecting acorns in the Fall? Or birds flying south? They're preparing for winter, and it's a sign that you should be too! However, our Fall maintenance checklist pertains to the exterior of your home so collecting acorns may not be the most productive way to prepare. Here are our top 5 items for your fall maintenance checklist:
1) Prune Your Trees
The first item on our checklist is to prune your trees. Yearly maintenance is a great idea in order to remove dead or overhanging branches. This can potentially save on your home in the case of a winter storm as it will prevent branches from falling onto your roof.
2) Clear Your Gutters
Our second task to complete in the fall is to clear your gutters and downspouts. After the majority of the leaves have fallen, it is recommended that you spend some time cleaning leaves out of your gutters. This will prevent clogging and ultimately will save on your roof and siding.
3) Fix Small Repairs Before the Snow Hits
It is also recommended that you make any necessary exterior repairs before winter strikes. Minnesota winters can be very harsh so it is a good idea to make sure that there isn't any damage that will compromise the integrity of your home. Just taking a quick walk around your property should give you a pretty good idea of what things- if any- need repairs. If you don't feel confident doing this yourself, one of our experts at Elysian Construction will gladly come to your home and give you a free inspection on your roofing, siding or gutters.
4) Check for Animals
When temperatures drop, small critters are desperate for a warm place to live. Your home can be a perfect place for mice to hole up for the winter. This is why our fourth recommendation is to seal up any small holes that you notice around doors and windows.
5) Winterize Your Home
Another reason to seal up your home is to reduce your energy costs in the winter. Adding weather-stripping around your doors and windows will keep the cold air out and the warm air in. This will keep your home warm in the winter and will dramatically reduce your heating bill.
For a more complete list beyond just the items that impact the exterior of your home click here. If you would like one of our experts at Elysian Construction to come and inspect your property click here and we will help you determine if you need to make any repairs before winter strikes.
Want help winterizing your home? Contact us

today to schedule a Free Roof Inspection and one of our senior roof experts can provide a full exterior inspection of your roofing system and look into other areas to help prepare for those colder months ahead.